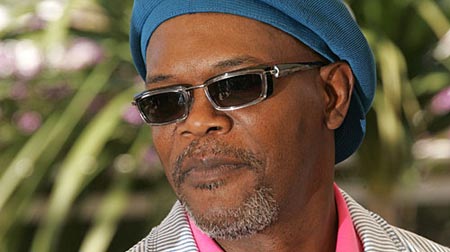 Samuel L. Jackson is quite busy guy these days. According to the latest reports, he's set to star in Samaritan, project that comes from director David Weaver (Century Hotel) and that's already being described as the neo-noir thriller.
At this moment we do know that the Samaritan also stars Luke Kirby (best known from Shattered Glass) and Ruth Negga (Breakfast on Pluto). So, L. Jackson will have a good company, indeed.
From H2O Motion Pictures comes this kind of description: "After twenty years in prison, Foley (Jackson) is finished with the grifter's life. When he meets an elusive young woman named Iris (Negga), the possibility of a new start looks real.
But his past is proving to be a stubborn companion: Ethan (Kirby), the son of his former partner, has an ingenious plan and he wants Foley in. The harder he tries to escape his past, the tighter he is ensnared in Ethan's web of secrets, until it becomes all too clear to Foley that some wrongs can never be made right."
Director Weaver co-wrote the script together with Elan Mastai (Alone in the Dark) and he revealed some interesting details about the Samaritan. Check it out:
"I intend [The Samaritan] to be firmly within that tradition. At the center of the film are Foley (Sam Jackson) and Ethan (Luke Kirby). A master grifter, Foley's world has always been built on a series of carefully-crafted illusions that only he can see behind.
Of course, it's an irresistible story idea to take such a character, have him decide to go straight, but then gradually reveal he's been surrounded from the very beginning by a scam so devious that it's entirely beyond his imagining. At the end, let us also mention that production set to begin next week in Toronto with an eye towards an early 2012 release.
What do you think about the Samaritan project? Let us know and stay tuned!