Movie News
Sarah Silverman To Join A MILLION WAYS TO DIE IN THE WEST?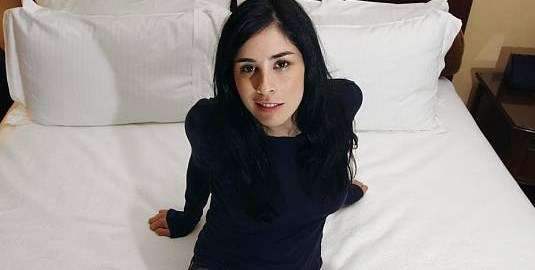 Sarah Silverman (aka Vanellope von Schweetz from Wreck-it Ralph) is in some serious talks to join the upcoming Western comedy titled A Million Ways to Die In the West. I'm sure you all remember that this project comes from Seth MacFarlane and already has quite interesting cast on board, but what definitely sounds great is that, if negotiations with Silverman work out – she would jump in to play a prostitute! So, as we previously reported, MacFarlane will direct the movie from a script he co-wrote with Alex Sulkin and Wellesley Wild, which will revolve around a cowboy who, after losing his girlfriend begins to train as a gunfighter with a famous outlaw. Or, if you prefer:
The film follows a cowardly sheep farmer who chickens out of a gunfight and sees his girlfriend leave him for another man. When a mysterious woman rides into town, she helps him find his courage. But when her outlaw husband arrives seeking revenge, the farmer must put his newfound courage to the test.
Seth MacFarlane will also star in the movie as the above mentioned cowboy, Amanda Seyfried is on board to play his girlfriend, Charlize Theron is set to star as mysterious woman, while Liam Neeson is also on board as Theron's outlaw husband. As for Sarah Silverman, she is currently in talks to play the town's well-worn prostitute. THR describes her character as a woman who engages in all sorts of lewd activities but refuses to have sex with her fiancé believing that as Christians the couple should wait until marriage before lying down together. Funny thing – Giovanni Ribisi is already on board to play her fiance. We're definitely interested in more details about A Million Ways to Die In the West, in case you share our enthusiasm – make sure you stay tuned!