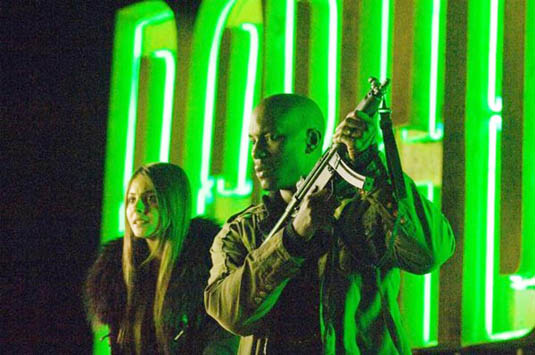 Take a look at the second clip from the upcoming horror/action movie "
Legion
." The movie, both written and directed by
Scott Stewart
, stars
Paul Bettany, Doug Jones, Tyrese Gibson
,
Adrianne Palicki, Dennis Quaid
,
Kevin Durand, Kate Walsh, Lucas Black
and
Willa Holland.
After a terrifying biblical apocalypse descends upon the world, the Archangel Michael is the only one standing between mankind and an apocalypse, after God loses faith in humanity. Michael, along with some humans in a diner in the middle of nowhere, has to protect the messiah growing inside one of the diner's waitress. "Legion" will hit theaters on January 22, 2010.