Movie News
SIN CITY: A DAME TO KILL FOR Gets Joseph Gordon-Levitt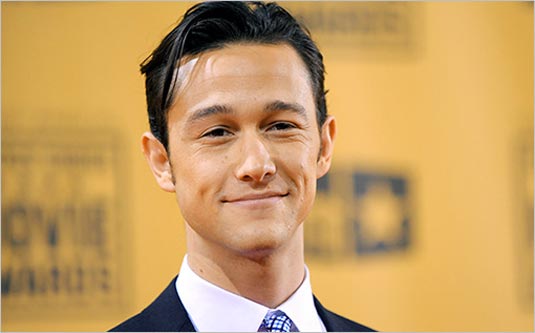 Dimension Films announced today that Joseph Gordon-Levitt (Looper, The Dark Knight Rises) is joining the all-star cast as one of the lead characters in the highly anticipated sequel Sin City: A Dame to Kill For. The film is the follow-up to co-directors Robert Rodriguez and Frank Miller's 2005 visually groundbreaking film, Sin City. Gordon-Levitt will play Johnny, a cocky gambler who disguises a darker mission to destroy his most foul enemy at his best game. Here's what Robert Rodriguez and Frank Miller had to say about this character:
"Johnny is a new character in the Sin City world and we are excited for what Joseph will bring to the role."
Gordon-Levitt most recently wrote, directed and starred in Don Jon's Addiction which will premiere this month at Sundance. Sin City: A Dame to Kill For intertwines together two of Miller's classic stories with new tales in which the town's most hard-boiled citizens cross paths with some of its more repulsive inhabitants. The ensemble includes already announced original cast members Mickey Rourke as Marv, Jessica Alba as Nancy, Rosario Dawson as Gail and Jaime King as Goldie/Wendy, with new cast members Dennis Haysbert as Manute and Jamie Chung as Miho. Production is underway at Rodriguez's Troublemaker Studios in Austin, Texas. The original Sin City broke new ground with its iconic, stylish, comic-book-like look. Sin City: A Dame to Kill For will not only bring fans back to the world that Miller and Rodriguez created, but also add a new dimension by bringing their unique visual style to life in 3D. The film will be released by Dimension Films in the US and Canada on October 4th, 2013 and is produced by Robert Rodriguez's Quick Draw Productions, Aldamisa, AR Films, Miramax and Solipsist. Now this one is among the rare films I am actually REALLY, anxiously looking forward to!