Movie Posters
Six New SHERLOCK HOLMES: A GAME OF SHADOWS Character Posters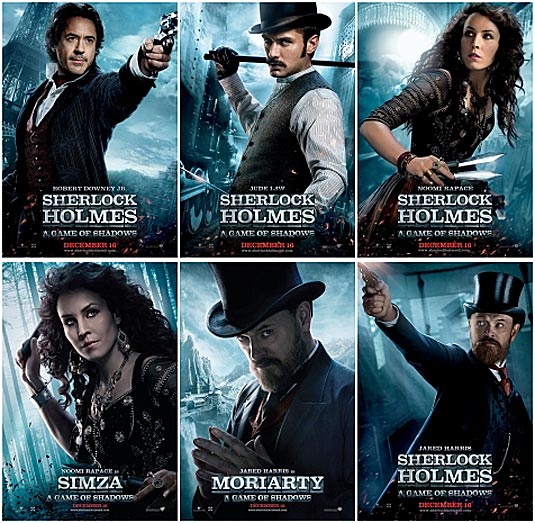 Warner Bros. has unveiled six more character posters for Sherlock Holmes: A Game of Shadows, which feature Robert Downey Jr., Jude Law, Jared Harris and Noomi Rapace.
Guy Ritchie helms a new action-packed adventure, following the world's most famous detective, Sherlock Holmes (Downey Jr.), and his longtime trusted associate, Dr. Watson (Law), as they match wits with their arch-nemesis, the criminal genius Moriarty (Harris).
Additional cast include Eddie Marsan, Stephen Fry, Rachel McAdams.
Sherlock Holmes: A Game of Shadows hits theatres on December 21st, 2011.