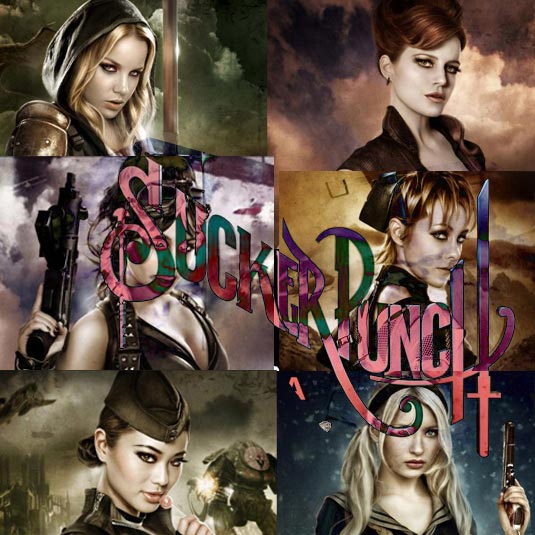 Warner Bros. Pictures has released six character posters for
Sucker Punch
, an upcoming fantasy/action flick from 300 and Watchmen director,
Zack Snyder
.
Sucker Punch
stars
Emily Browning
as Babydoll, a girl confined to a mental institution by her step-father and from which she fantasizes an alternate reality. The character banners show Browning and the other wards of the institution in what we assume is full fantasy mode, because we can't see them getting away with those kind of outfits in a real hospital.
Abbie Cornish, Jon Hamm, Jena Malone, Carla Gugino, Jamie Chung, Scott Glenn
and
Jena Malone also star
. Story is set in 1950's.
Sucker Punch
is released across the US from March 25th, 2011.
Sucker Punch Poster,  Baby Doll (Emily Browning)
Sucker Punch Poster,  Blondie (Vanessa Hudgens)
Sucker Punch Poster,  Rocket (Jena Malone)
Sucker Punch Poster,  Madam Gorski (Carla Gugino)
Sucker Punch Poster,  Amber (Jamie Chung)
Sucker Punch Poster,  Sweet Pea (Abbie Cornish)