Movie Trailers
WATCH: First Teaser From Psychological Thriller SNAP, Starring Nikki Reed & Jake Hoffman!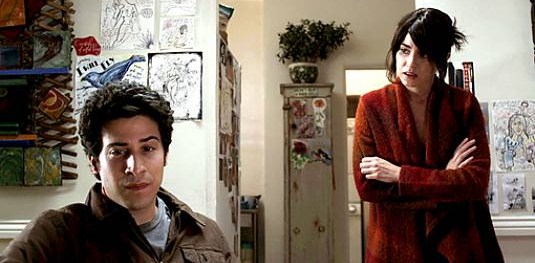 In case you're not so familiar with the 
Snap
movie, we're here to inform you that it's an upcoming psychological thriller set in (watch out!) the world of
dubstep
! Another great thing about this project is that it stars Dustin Hoffman's son
Jake Hoffman
and
Nikki Reed
, it is set to premiere at this year's
SXSW
, and today we have the first teaser trailer to share with you! That's more than just one good thing, actually… Directed by
Youssef Delara
and
Victor Teran
, the movie will take us on a dark and terrifying journey into the depths of the psychopathic mind that threatens to explode into horrific violence. [youtube]http://www.youtube.com/watch?v=gsIlT_kKtMo&feature=youtube_gdata_player[/youtube]
Jim is a painfully shy, socially awkward music savant whose inner demons get stirred up when he develops an obsession with Wendy, a young clinical social worker, who is drawn to Jim by her naïve desire to save people. His fixation grows more menacing after she rejects his romantic advances and Wendy is forced to seek out the counsel of her mentor, Kevin. Together they attempt to unravel the secrets of Jim's inner torment before it spirals out of control.
Beside
Jake Hoffman
and
Nikki Reed
,
Snap
also stars
Thomas Dekker
,
Scott Bakula
, and
Jason Priestley
, and as we said – it is set to premiere on March 11th at the
South by Southwest Film Festival
. We're definitely interested in this project, make sure you stay tuned for more updates!