Movie News
"Soul Men" Restricted Clip and Motion Picture Soundtrack Info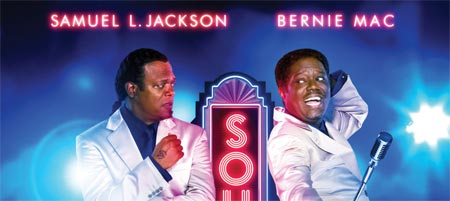 A restricted clip for the upcoming Dimension Films drama comedy "Soul Men", starring Samuel L Jackson and the late Bernie Machas has been released.
Two former backup soul singers Louis (Samuel L. Jackson) and Floyd (Bernie Mac) travel cross country to perform at a tribute concert in honor of their famous former band leader. They haven't spoken to each other in 20 years but reluctantly agree to travel together for the tribute performance. Both Jackson and Mac will do their own musical and dance performing in the film.
"Soul Men" is directed by Malcolm D. Lee, of Undercover Brother and Welcome Home, Roscoe Jenkins previously. The screenplay was penned by writing team Robert Ramsey and Matthew Stone, of Life, Intolerable Cruelty, and Man of the House previously.
The Weinstein Company is releasing "Soul Men" in theaters everywhere on November 7th later this year.
Stax Records is releasing the soundtrack to Soul Men on November 4th. The Soul Men soundtrack features music from Isaac Hayes, Anthony Hamilton, John Legend, Sharon Jones and the DapKings, and more.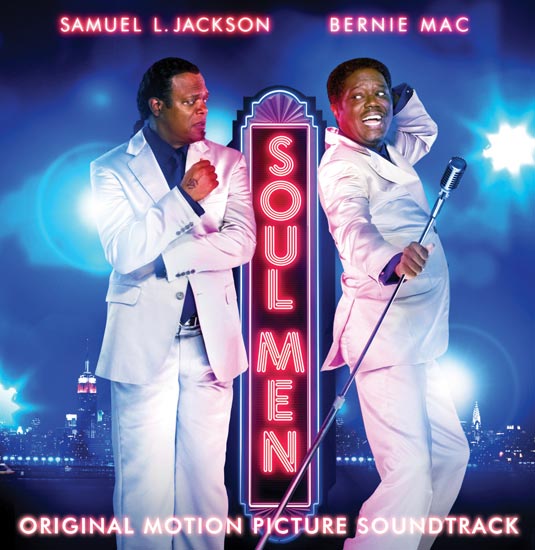 Tracklist:
Soul Music – Anthony Hamilton (2:58)
I'm Your Puppet – John Legend, Bernie Mac & Samuel L. Jackson (4:05)
Private Number – Chris Pierce & Leela James (3:08)
Water – Meshell Ndegeocello (3:14)
Never Can Say Goodbye – Isaac Hayes (5:16)
Boogie Ain't Nuttin' (But Gettin' Down) – Bernie Mac & Samuel L. Jackson (4:10)
Just Dropped In (To See What Condition My Condition Was In) – Sharon Jones & The Dap Kings (2:59)
Memphis Train – Ryan Shaw (2:53)
Comfort Me – Sharon Leal (2:32)
You Don't Know What You Mean (to a Lover Like Me) – The Sugarman 3 featuring Lee Fields (3:30)
I've Never Found a Girl (To Love Me Like You Do) – Eddie Floyd (2:44)
Do Your Thing – Bernie Mac, Samuel L. Jackson & Sharon Leal (13:54)