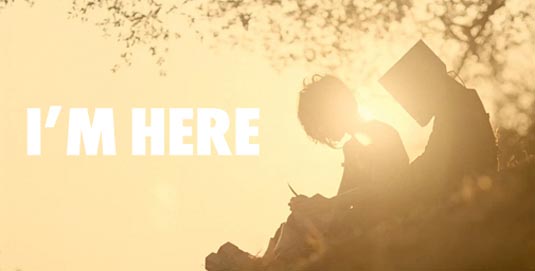 Today,
Spike Jonze
's highly anticipated short film,
I'm Here
, is globally released on 
imheremovie.com
. This 30-minute robot love story was premiered at the 2010 Sundance Film Festival and thereafter screened at the Berlinale. Now it is made available to viewers around the world, through a striking online cinema experience.
I'm Here
is a love story about two robots living in contemporary Los Angeles. The sad-eyed robot librarian Sheldon (
Andrew Garfield
) leads a lonely and methodical life, until he one day meets Francesca, a creative and free-spirited female robot (played by
Sienna Guillory
). Robot romance develops and the story is just as beautiful as it is unpredictable.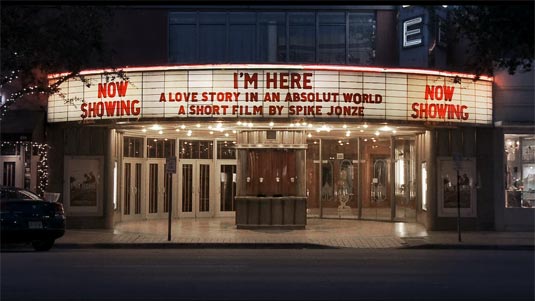 The soundtrack includes original music by
Sam Spiegel
and original songs by L.A.-based art musician
Aska Matsumiya
and other emerging musicians.
I'm Here Movie Poster
I'm Here Movie Trailer:
[youtube]http://www.youtube.com/watch?v=cBdbQ5jbh7I[/youtube] Click
here
to watch Spike Jonze's
I'm Here
short film online!