Movie News
Stanley Tucci as Caesar Flickerman in The Hunger Games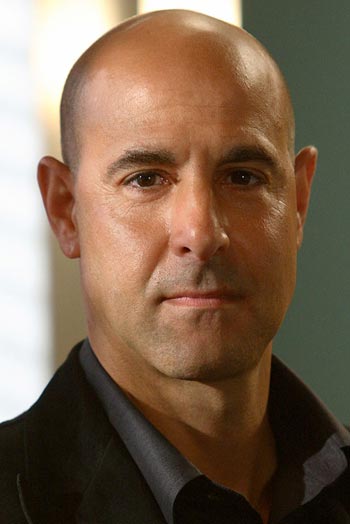 The Hunger Games cast is getting even more bigger! According to the latest reports, Stanley Tucci (we all know who he is, I guess) will star in the upcoming Gary Ross' adaptation of Suzanne Collins' worldwide smash hit novel that we already wrote about.
That way, Tucci will join the cast that already includes Jennifer Lawrence, Josh Hutcherson, Liam Hemsworth, Wes Bentley and Elizabeth Banks.
Directed by Gary Ross, and produced by Nina Jacobson's Color Force in tandem with producer Jon Kilik, The Hunger Games story goes like this:
"Every year in the ruins of what was once North America, the nation of Panem forces each of its twelve districts to send a teenage boy and girl to compete in the Hunger Games. Part twisted entertainment, part government intimidation tactic, the Hunger Games are a nationally televised event in which "Tributes" must fight with one another until one survivor remains.
Pitted against highly-trained Tributes who have prepared for these Games their entire lives, Katniss is forced to rely upon her sharp instincts as well as the mentorship of drunken former victor Haymitch Abernathy. If she's ever to return home to District 12, Katniss must make impossible choices in the arena that weigh survival against humanity and life against love."
Thanks to the official announcement we know that Tucci is set to play character named Caesar Flickerman and here's a little description:
"Caesar Flickerman is utterly familiar to all the citizens of Panem as the l host of the Hunger Games. Known for his outrageous appearance and buoyant personality, his upbeat interviews of the 24 tributes – a boy and a girl from each of the country's 12 districts – are presented on every television in the nation.
He is famous for turning any conversation around to the positive and finding humor in even the most dire circumstances."
Lionsgate will release The Hunger Games on March 23, 2012.