Movie Photos
STAR TREK INTO DARKNESS: 40 Pics From Star Trek Magazine (Plus New TV Spot)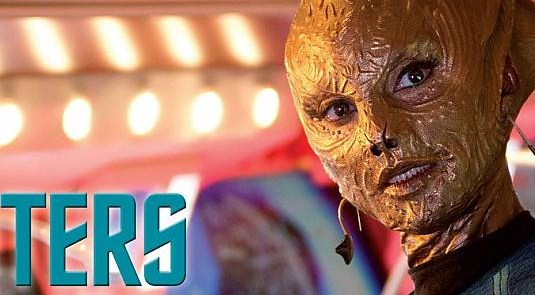 40 new images from Star Trek Magazine and a brand new TV spot for Star Trek Into Darkness movie are here to remind you that J.J. Abrams' explosive action thriller opens this week! Head inside to check them all out, and take another look at Captain Kirk and his team, (they all look fantastic, that's for sure!) [jwplayer mediaid="150716″] Written by Alex Kurtzman, Roberto Orci and Damon Lindelof, the movie revolves around an inexperienced Captain James T. Kirk, played by Chris Pine, who discovers what it truly means to command a starship, and learns the responsibilities that such command entails.
Or, as Pine already revealed:
The first film was about a rebellious young man whose strengths were flouting orders and he got the captain's chair prematurely. His journey is one towards humility and Benedict's character, John Harrison, is the one who is able to break him down to the point of not knowing if he's good enough to do anything.
But, let's be honest – it's not all about Pine and his Kirk character in the Star Trek Magazine #45 (available from 7 May 2013). It brings you a 148-page special which includes extensive interviews with the cast and crew about the making of the movie, including an exclusive look behind-the-scenes. So we definitely recommend you to order your copy now.
Let us once again remind you that Star Trek Into Darkness also stars Zachary Quinto, Zoe Saldana, Karl Urban, John Cho, Bruce Greenwood, Simon Pegg, Anton Yelchin, Benedict Cumberbatch, Alice Eve and Peter Weller, and the movie is set to open on May 17th, 2013. Click on all these images to enlarge & stay tuned for more updates!