Movie News
Stephen King's The Dark Tower Movie Adaptation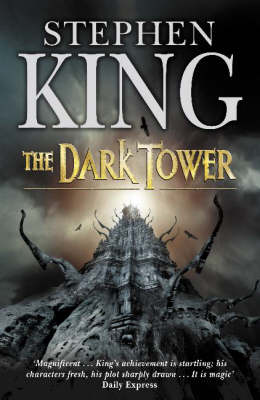 Do you guys remember all that story about Stephen King's The Dark Tower book series? We guess you do, but today, we have a little update on that one.
J.J. Abrams' Bad Robot production company, which has long sought to crack Stephen King's The Dark Tower book series as a television series, no longer has the rights to one of the author's biggest properties! But don't worry, there are already new names involved in the whole thing…
So, Bad Robot has returned the rights to the best-selling author, and now Ron Howard, Brian Grazer and Akiva Goldsman are teaming up to tackle the fantasy Western.
Yes, guys from Bad Robot, who have long held the rights, seemed to be the perfect folks to do it, since they've juggled the many characters and multiple storylines of Lost for years. But, their plans for a Dark Tower TV series won't come to fruition, as the rights have just reverted back to King.
To be honest, we had a chance to hear this official report: "The three are in discussions on a scenario that would see an adaptation begin as a movie, to be written by Goldsman and directed by Howard, that would lead to a TV series produced by Imagine's small-screen division.
Tower is not set up, nor has any option deal been made, but insiders say Universal, home to Imagine, would be the studio that will release the movie."
For those who aren't familiar with the whole thing, let us remind you that, The Dark Tower is Stephen's response to The Lord of the Rings.
Begun in 1982, it tells the story of Roland Deschain, an enigmatic figure who exists in a world quite separate from ours, yet much the same. He is the only survivor of a secret order known as 'Gunslingers,' and is engaged in a quest to locate the Dark Tower, in which, according to legend he will find the singular key to both this and all other universes.
Does that sound like something that would be awesome to watch on a big screen? We guess it does, and that's why we're expecting to hear more detailed info about it, since, let's add, there's no date for release, or even a shortlist for the cast yet. If you're interested too, stay tuned for updates!