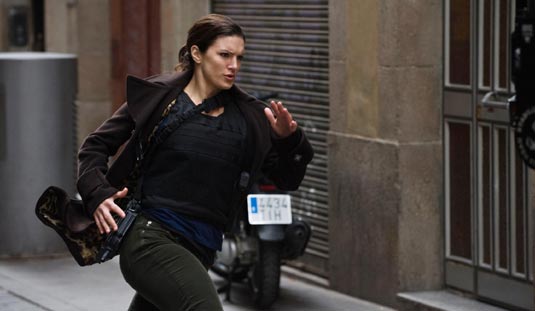 So, we're here to talk about Haywire once again which is not surprise since the movie is set to open on January 20th, 2012.
Hope you're all excited about Steven Soderbergh's upcoming movie which as you already know has an awesome cast on board and is everything you ever wanted from an action thriller!
Today, we have a TV spot for the whole thing! I will not repeat that it looks awesome, intense and great, simply because you have a play button and it works just fine!
I will just remind you that Haywire follows a female covert ops specialist who works in the deadly world of international operatives, strikes back after discovering she's been double-crossed by someone close to her in the agency.
Movie stars Gina Carano, Channing Tatum, Ewan McGregor, Michael Fassbender, Antonio Banderas, Bill Paxton, Michael Douglas and Michael Angarano.
Let us know what you think about this, and stay tuned for more!