Movie News
Steven Soderbergh's Next Is SIDE EFFECTS Thriller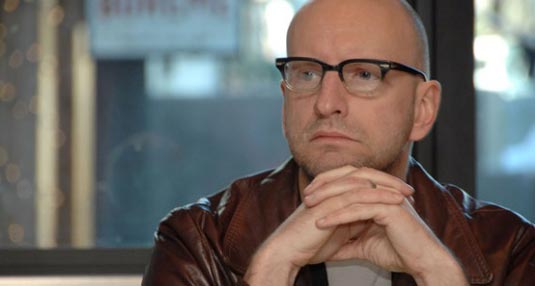 We all know
Steven Soderbergh
is no longer attached to
The Man from U.N.C.L.E.
so this news is not a surprise. Soderbergh is ready to move on to another project, and the latest reports say it will be a movie titled Side
Effects
  (
The Bitter Pill
) which is already being described as a thriller set in the world of psychopharmacology. And that's pretty much all we know about The Bitter Pill at this moment. Except the fact that U.N.C.L.E. screenwriter
Scott Z. Burns
is responsible for the script while Lorenzo di Bonaventura is on board to produce the whole thing with Soberbergh's longtime producing partner Gregory Jacobs. In case you think this is an interesting team – you're totally right and I will just remind you they are the same team responsible for Warner Bros. films Contagion and The Informant! So, yes, this definitely sounds good, and as usual you should stay tuned for more updates!