Movie Trailers
Teaser Trailer for THE TWILIGHT SAGA: BREAKING DAWN – PART 2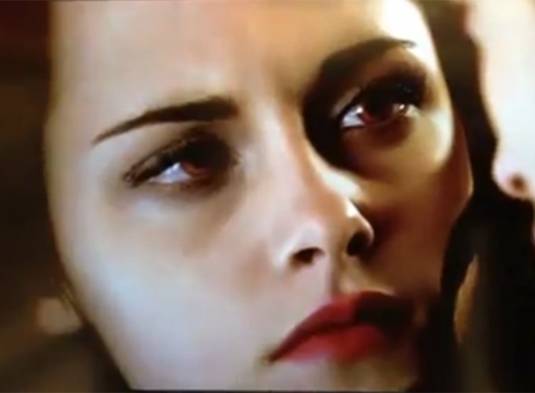 Here comes the actual teaser trailer for the final chapter of the Twilight series, The Twilight Saga: Breaking Dawn – Part 2.
The new trailer shows Kristen Stewart's character Bella as a vampire for the first time, complete with red eyes, sparkling skin, a massive wedding ring and even hunting animals to eat.
Bella and her new born baby are looking to Edward and his Cullen Family for protection from Volturi, the royal vampire coven who wants to kill the 'immortal child.'
A brunette MyAnna Buring, who plays Dilani Tanya, said:
[She's] gorgeous. It's bizarre, you couldn't think she'd get any more gorgeous, then she turns into a vampire and is even more stunning!
Academy Award winner Bill Condon directed both the first and second part of the two-part saga which co-stars Robert Pattinson, Taylor Lautner, Peter Facinelli, Ashley Greene among the others.
Summit Entertainment's highly anticipated Twilight sequel opens on November 16th, 2012.
Feast your eyes on this!
[youtube]http://www.youtube.com/watch?v=5gRpIQfvNLA[/youtube]