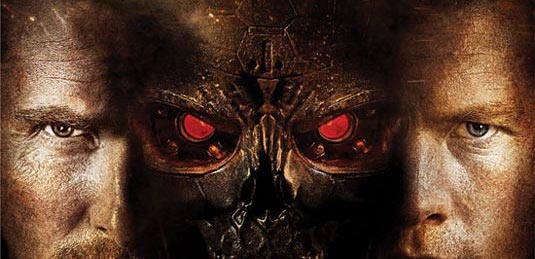 A new poster for "Terminator Salvation" is online which you can check out below!
Set in post-apocalyptic 2018 the film picks up the story of hero John Connor, played by Bale. The rebel leader has a personal vendetta with the Terminators who killed his mother (originally played by Linda Hamilton) and his father. And he is the man fated to be the leader of the human resistance against Skynet and its army of Terminators.
And the future he was raised to believe in is altered in part by the appearance of Marcus Wright (Sam Worthington), a stranger whose last memory is of being on death row. Connor must decide whether Marcus has been sent from the future, or rescued from the past.
Directed by McG, the highly-anticipated film opens May 21st and stars Christian Bale, Sam Worthington, Anton Yelchin, Bryce Dallas Howard, Moon Bloodgood and Common. [source: Kinopoisk]