Movie News
Terry Gilliam Talks "The Man Who Killed Don Quixote"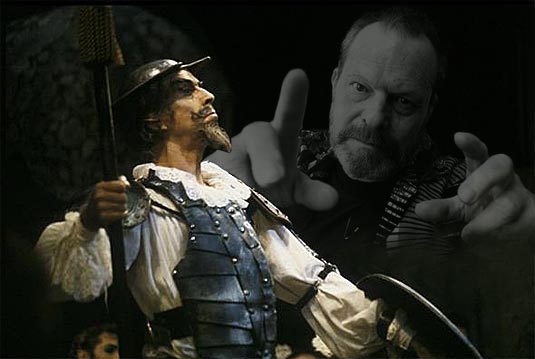 Director
Terry Gilliam
has revealed more details on the development of the new movie "
The Man Who Killed Don Quixote
." Gilliam first tried to shoot the movie nearly a decade ago but the production was sidelined by weather and budget woes, as well as an ailing leading man in
Jean Rochefort
. The setbacks were chronicled in a popular documentary called "Lost in La Mancha." Gilliam told
Paste
:
"There's a couple others as well, but Quixote is what we're working on at the moment. Hopefully, that'll get up and running next year."
Asked if Johnny Depp is to rejoin the project as a 21st century marketing executive transported back 500 years and mistaken by Quixote as his sidekick Sancho, Gilliam replied:
"Yeah, and I re-wrote the script. Robert Duvall has agreed to play Quixote. I'm really excited. So it's all that business of funding now."
"The Man Who Killed Don Quixote" is targeted for 2011 release schedule.