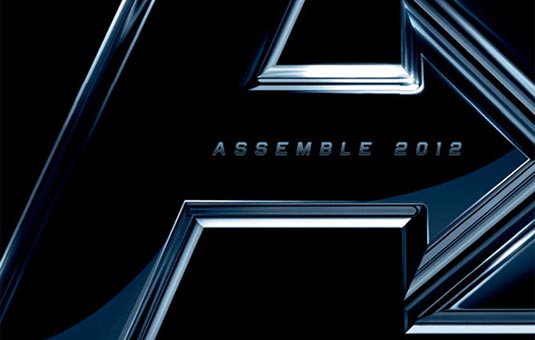 Marvel has released the films first official teaser poster for
Joss Whedon
's anticipated superhero movie "
The Avengers
". The action adventure featuring Marvel heroes like Thor (
Chris Hemsworth
), Iron Man (
Robert Downey Jr.
), Hulk (
Mark Ruffalo
), Black Widow (
Scarlett Johannsson
), Hawkeye (
Jeremy Renner
), Nick Fury (
Samuel L. Jackson
) and Captain America (
Chris Evans
), plus the villainous Loki (
Tom Hiddleston
). The poster is beyond teasing, offering only the word "Assemble" and a giant "A" as a hint as to what it's even advertising; those unfamiliar with the Marvel superteam probably could be convinced that it's for some sort of futuristic update on The Scarlet Letter featuring a robot Hester Prynne. But of course, we've got a year of promotions like these to come before the film itself arrives, with all its impossible-to-live-up-to expectations, so maybe savor this early anticipation.
The Avengers
is shooting now, for a May 4th, 2012 release.
The Avengers Poster