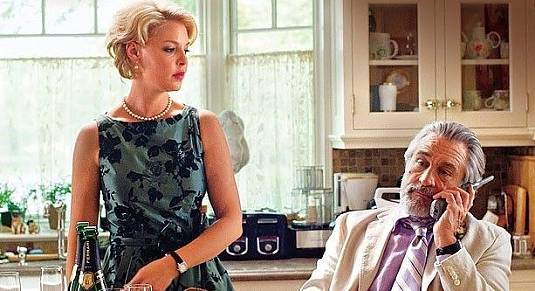 Hey guys, we have a brand new international trailer for The Big Wedding and we definitely recommend you to check it out! Yet another romantic comedy, but hey – the movie has an awesome cast on board and what's also interesting – this is a wedding to LIE for! Head inside to find the video, and get ready for this weird family 'cause the movie is set to open next month!
So, as we previously reported, this rom-com comes from writer & director Justin Zackham, and revolves around Robert De Niro's character Don and Diane Keaton's Ellie Griffin who are forced to pretend that they are still happily married at their adopted son's wedding… [jwplayer mediaid="142310″]
A charmingly modern family is trying to survive a weekend wedding celebration that has the potential to become a full blown family fiasco. To the amusement of their adult children and friends, long divorced couple Don and Ellie Griffin are once again forced to play the happy couple for the sake of their adopted son's wedding after his ultra conservative biological mother unexpectedly decides to fly halfway across the world to attend. With all of the wedding guests looking on, the Griffins are hilariously forced to confront their past, present and future – and hopefully avoid killing each other in the process.
The rest of the cast includes Katherine Heigl, Amanda Seyfried, Topher Grace, Susan Sarandon, Robin Williams, Ben Barnes, Christine Ebersole, David Rasche, Patricia Rae and Ana Ayora. The Big Wedding is set to open on April 26th, 2013. Let us know what you think about the movie so far & stay tuned for even more updates!