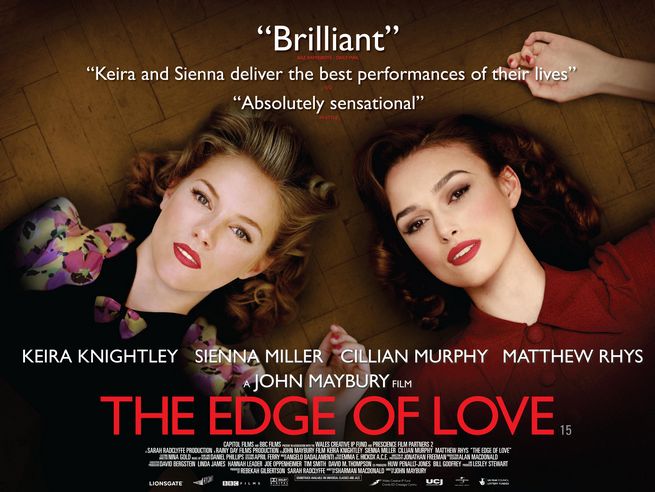 Earlier, we wrote about 'The Edge of Love' HERE where you can also find the trailer and photos from the movie.
The Jacket director John Maybury adapts playwright Sharman MacDonald's account of the true-life relationships shared between Welsh poet Dylan Thomas; his wife, Caitlin; his lifelong friend Vera Phillips; and her husband, William Killick, in this biographical drama centering on the curious incident in which Thomas found his home turned into a war zone when Phillips and Killick attacked the abode with a machine gun and a grenade.
Sienna Miller assumes the role of Dylan's wife, Caitlin, and Keira Knightley joins the cast as the trigger-happy Phillips in a film that not only reunites Knightley with Jacket director Maybury, but takes its cue from the play penned the Pirates of the Caribbean star's mother as well. Lindsay Lohan was originally tapped to play Caitlin, but dropped out due to contractual disagreements. The film also stars Matthew Rhys (Brothers & Sisters) as Thomas and Cillian Murphy as Killick.
Take a look at this The Edge of Love posters below.