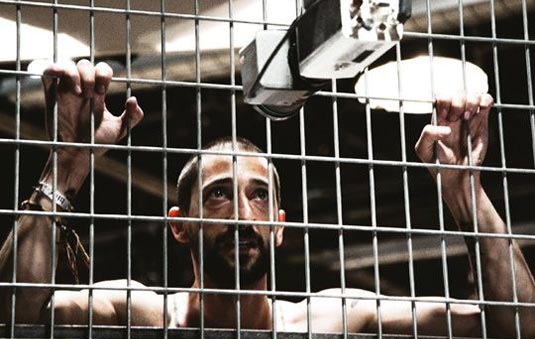 There's a brand new poster out for
Paul Scheuring
's psychological drama
The Experiment
.
The Experiment
, an English remake of Oliver Hirschbiegel's 2001 film
Das Experiment
based on the infamous Stanford Prison Experiment , centers on a group of ordinary people who are recruited to take on the roles of guards and prisoners as part of a psychological research study that examines how the effects of assigned roles, power and control affect the participants.
Adrien Brody
portrays the leader of the prisoners while
Forest Whitaker
plays a guard who's corrupted by the power he's given. Also stars
Elijah Wood, Cam Gigandet, Maggie Grace
and
Clifton Collins Jr
. Columbia Pictures is distributing domestically, but has yet to set a release date.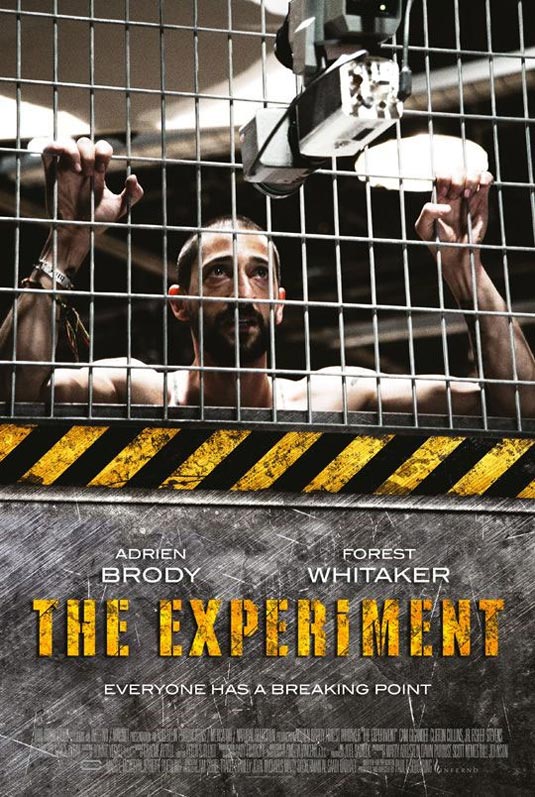 The Experiment Poster