Movie News
THE GIRL WHO CONNED THE IVY LEAGUE Reteams Amanda Seyfried With Directors Rob Epstein & Jeffrey Friedman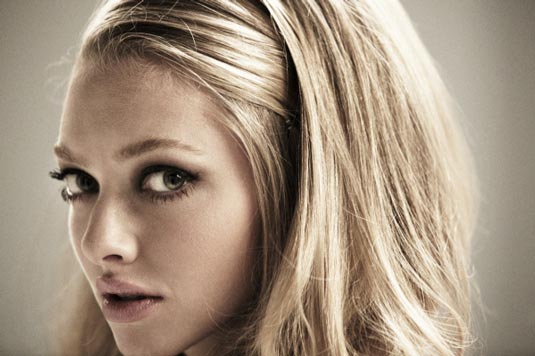 After Lovelace hit both Sundance and Berlin Film Festival, it didn't take The Weinstein Company too long to snatch the distribution rights to the
Amanda Seyfried
-starring film (but we're still waiting for a release date). That's a pretty good result for directors
Rob Epstein
and
Jeffrey Friedman
, who have lined up their next project,
The Girl Who Conned the Ivy League
. According to
Variety
, the film is based on a 2009 article from Rolling Stone magazine about Esther Reed, who created a fake ID and managed to con her way into both Harvard and Columbia, as well as becoming the target of a nationwide manhunt. Because, you know, wanting to enter elitistic colleges in hopes of better future is greater crime than killing or raping. Not that the formal education hasn't become obsolete, but who cares, as long as there are rich mommies and daddies who'll buy a degree for their darlings or average ones who, thinking that they are investing in their kid's future, are barely making ends meet in order to save for tuition. I'm just saying. Back in 2010
McG
was lined up to direct the project with Seyfried attached to star, and actually it looks like in three years since, not a lot has changed. Seyfried is still attached to lead, and the project is also still being produced by McG's Wonderland Sound and Vision banner.
Chris Shafer
and
Paul Vicknair
have penned the script, and production is now expected to get underway later this year.