Movie News
THE HANGOVER 3 to Begin Shooting This Summer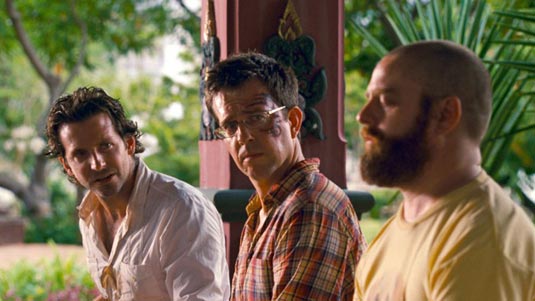 I really hope that you're all ready for another Hangover sequel because it looks that the third part is coming after all.
Bradley Cooper, Zach Galifianakis
and
Ed Helms
are currently in negotiations to get $15 million each to make
The Hangover Part 3
. On the other hand, guys from Warner Bros. are willing to pay that amount and are hoping that the pic will go into production this summer in time for a Memorial Day 2013 release. Anyone surprised? Well, guess not, although you must admit that's a pretty nice job for the above mentioned trio. The three made under $1 million each for the first film, which grossed $467 million worldwide. And, when it comes to that Hangover 2 they made around $5 million each for the sequel, which grossed another $581 million worldwide. Anyway, as
THR
also adds – it would be great news for Warners, which is saying goodbye to two of its major franchises –
Harry Potter
the final installment which opened last July and Nolan's Batman movies, which the director says will end with this July's
The Dark Knight Rises
. Let us know what you think!