Movie News
THE HOBBIT: AN UNEXPECTED JOURNEY Six New Photos
USA Today
has revealed six new images from
Peter Jackson
's
The Hobbit: An Unexpected Journey
to meet the new trailer that would be coming on Wednesday as Jackson announced yesterday. The first part of new Tolkien trilogy, hitting 3D, 2D and IMAX theaters on December 14th, 2012, features brand new shots of Bilbo, The Dwarves, Gollum, Gandalf, and
Sylvester McCoy
as the Wizard Radagast the Brown Jackson also said:
I'm not a huge fan of fantasy for fantasy's sake. I like Tolkien's work because of the language, the cultures he wrote about — they're anchored in a very real historical mythology that he created.
Hit the jump to check out the latest shots from the film.
Bilbo Baggins (
Martin Freeman
) decides to go on a perilous journey with a group of dwarves to reclaim a treasure stolen by the dragon Smaug…
Gandalf don't call the Grey for nothing…
Gollum (
Andy Serkis
) is corrupted by his desire for The One Ring…
Meet Bombur (
Stephen Hunter
), Ori (
Adam Brown
), Dori (
Mark Hadlow
), Nori (
Jed Brophy
) and Gloin (
Peter Hambleton
)…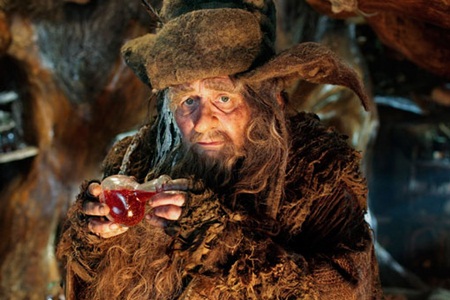 Radagast the Brown is mentioned only in passing in Tolkien's novel but is a fully-realized character in Jackson's film.
Thorin Oakenshield (Richard Armitage) is set on reclaiming the Lonely Mountain from Smaug.