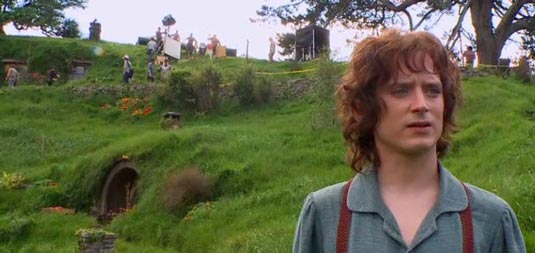 Seeing how everyone who got to go to Comic Con are now sorting the impressions, there are also a few who, among all that buzz, remembered those who couldn't manage going – and one of them is director Peter Jackson (or at least people who are maintaining his Facebook page).
The thing is, they've shared The Hobbit's 8th production video blog, which really relates the atmosphere in the San Diego Con place – gave me the goose pimples – it's really, really heart-warming. It also shows, of course, the brilliantly, intricately detailed production sets, actors presenting themselves and artists in general, talking about the shooting itself, after the director's little intro into the five last days of shooting.
Take a look below:
I can't reiterate enough how impatient I am for this one, because the Tolkien's world of Middle Earth is one of the two I'm completely immersed in and totally wish for them to be real. I know, I know, childish, but what can I say – I guess I still am a big child inside.
For those of you (if such possibility even exists, after everything that has been said, done and filmed Tolkien-wise) who don't know, The Hobbit is a story about a curious Hobbit, Bilbo Baggins, who journeys to the Lonely Mountain with a vigorous group of Dwarves to reclaim a treasure stolen from them by the dragon Smaug.
After wrapping up the post-processing, the first part of the film, titled The  Hobbit: An Unexpected Journey is going to hit the theaters on December 14th, 2012 and it stars Ian McKellen, Elijah Wood, Martin Freeman, Cate Blanchett, Orlando Bloom, Hugo Weaving, Richard Armitage, Luke Evans, Evangeline Lilly, Christopher Lee, Billy Connolly, Andy Serkis, Ian Holm, Lee Pace and others.