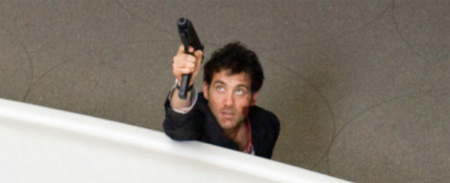 Here's the second trailer for "The International" directed by Tom Tykwer ("Run, Lola, Run", "Perfume: The Story of a Murderer") starring Clive Owen and Naomi Watts. Take a look at some new production stills from the thriller.

"The International" has also a new viral website to help promote the film where there will be new directives each week –

Stop The International

Sony Pictures is releasing the movie in theaters on February 13th, 2009.