Movie Photos
Watch: First Trailer For Ben Stiller's THE SECRET LIFE OF WALTER MITTY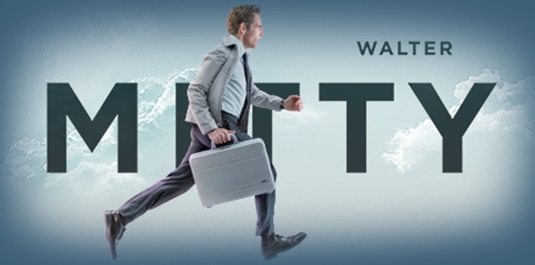 Escape you anonymous life with this great-looking trailer for Ben Stiller's upcoming The Secret Life of Walter Mitty, which is set to hit theaters this December. An awesome cast is on board for the remake of the 1947 film, and (beside Stiller) includes Kristen Wiig and Adam Scott. But the most important thing is that this short video invites you to imagine all sorts of exciting and impossible lives… and trust me – you don't want to miss that chance! [jwplayer mediaid="165120″] Based on James Thurber's classic story, the movie centers on a day-dreamer, played by Stiller, who escapes his anonymous life by disappearing into a world of fantasies filled with heroism, romance and action.
When his job along with that of his co-worker (played by Wiig) are threatened, Walter takes action in the real world embarking on a global journey that turns into an adventure more extraordinary than anything he could have ever imagined.
Beside the above mentioned names, the rest of The Secret Life of Walter Mitty cast includes Shirley MacLaine, Kathryn Hahn and Sean Penn, and the movie is set to hit theaters on December 25th, 2013. Looks promising or what? Let us know & stay tuned for more updates!