Movie Posters
THE SMURFS 2 New Posters: Grouchy, Vexy, Hackus & Smurfette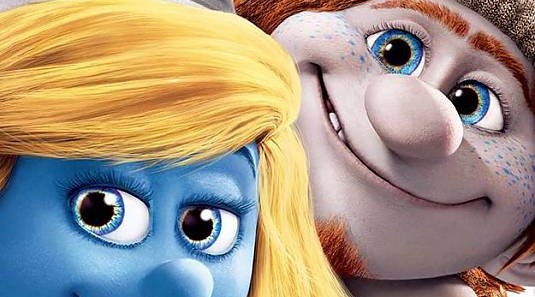 Two new posters for The Smurfs 2 have arrived. As you're about to see – nothing spectacular in here, just another look at Grouchy, Vexy, Hackus and Smurfette. Don't know about you, but I'm still not impressed with Raja Gosnell's upcoming sequel. Blockbuster comedy? We'll see about that… So, in the second installment of the The Smurfs trilogy, Gargamel creates a couple of mischievous Smurf-like creatures called the Naughties to harness the magical Smurf essence. Those Smurf-like creatures are Hackus and Vexy, and they look like this:
The rest of the story goes like this:
But when Gargamel discovers that only a real Smurf can give him what he wants, and only a secret spell that Smurfette knows can turn the Naughties into real Smurfs, he kidnaps Smurfette and brings her to Paris, where he has been winning the adoration of millions as the world's greatest sorcerer. It's up to Papa, Clumsy, Grouchy, and Vanity to return to our time, reunite with their human friends Patrick and Grace Winslow, and rescue her!
Directed by Gosnell, and starring Neil Patrick Harris, Jayma Mays, Sofia Vergara, Katy Perry, Hank Azaria, Brendan Gleeson, Christina Ricci and JB Smoove, The Smurfs 2 is set to hit theaters on July 31st, 2013. Click on these posters to enlarge & let us know what you think!