Movie Posters
International Trailer & Poster For THE WAY, WAY BACK (Opening This Friday)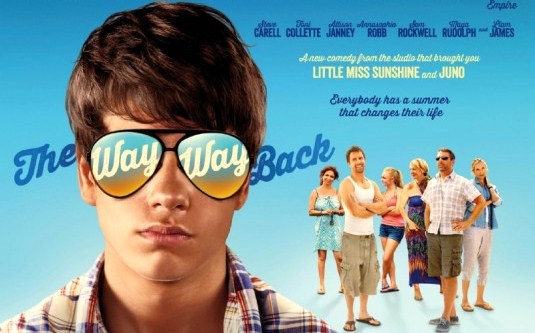 Good news guys –
The Way, Way Back
opens in two days! Let's celebrate this coming-of-age tale (read: a painful summer vacation) with a brand new international trailer and poster for the whole thing! Head inside to find the video, get ready for another weird family and remember – everybody has a summer that changes their life!
Written and directed by
Nat Faxon
and
Jim Rash
, this comedy drama stars
Liam James
as Duncan, a lonely teenage boy who comes into his own over the course of a summer through an unlikely friendship with Owen – a man in charge of a local water park. That Owen guy is
Sam Rockwell
, while the rest of the cast includes
Toni Collette
as Duncan's mom and
Steve Carell
as her
carousing
boyfriend. Also starring
Allison Janney
,
AnnaSophia Robb
,
Maya Rudolph
,
Amanda Peet
and
Rob Corddry
,
The Way, Way Back
is set to hit theaters on July 5th, 2013. Click on the poster to enlarge & let us know what you think about this movie!