Movie Photos
THE YOUNG AND PRODIGIOUS SPIVET Trailer & First Pics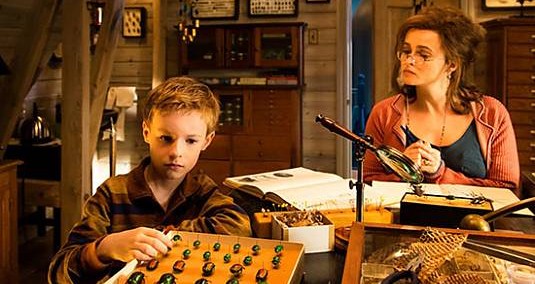 The Young and Prodigious Spivet
, the latest family drama from
Amélie
helmer
Jean-Pierre Jeunet
is still without an official US release date, but at least we have the very first trailer to share with you today. Some say it's charming, some say it's worth our attention 'cause
Helena Bonham Carter
stars in it, and we say – take a look & let us know what
you
think!
Based on
Reif Larsen
's book
The Selected Works of T.S. Spivet
, the movie revolves around a 12-year-old cartography enthusiast in an eccentric family, who travels across country hidden on board a freight train after being invited to the Smithsonian Institute.
Kyle Catlett
plays the young Spivet, while the rest of the cast includes
Helena Bonham Carter
,
Kathy Bates
,
Judy Davis
and
Callum Keith Rennie
.
Spivet is a 12 year-old prodigy with a passion for cartography and scientific inventions. One day, he receives an unexpected call from the Smithsonian museum telling him that he is the winner of the very prestigious Baird prize for his discovery of the perpetual motion machine and that he is invited to a reception where he is expected to give a speech. Without telling anyone, he sets out on a freight train across the U.S.A. to reach Washington DC.
Jean-Pierre Jeunet
's first 3D movie opens in France this October. Let us know what you think about the trailer & stay tuned for more updates!