Movie News
Thomas Sangster to Be Tapped as Tintin?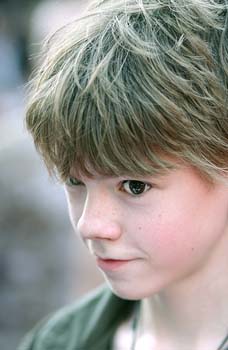 Thomas Sangster
has been reported to be landing an important role in the feature film series to be directed by
Steven Spielberg
and
Peter Jackson
. The 17-year-old actor is going to be cast as the titular character in "
Tintin
" trilogy. Though the aspiring actor's agent refused to give direct comment on the speculations, a film executive working with Sangster revealed that it is more likely that he would be cast. "Thomas seems to be the one," said the executive. "He was just great, but I'm not certain if anything has been finalised yet." On related news to "Tintin", it was rumored that
James Cameron
might be signed to direct the third film as Spielberg has been set to helm the first and Jackson the second. Despite the fact that
Andy Serkis
, the actor who has been cast as Captain Haddock, has revealed the order of the first two films' directors, speculations stating that Spielberg and Jackson may be collaborating for the films are still circulating.