Movie Posters
THOR: THE DARK WORLD Reveals 2 New Posters With Malekith, Thor & Jane Foster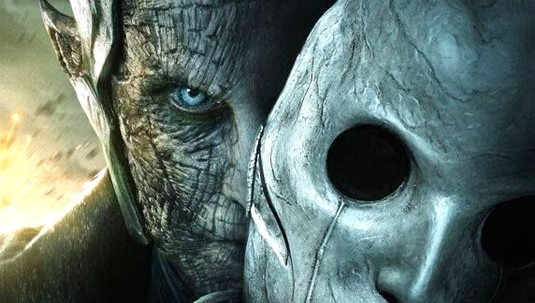 Two new posters for Thor: The Dark World have arrived just in time to remind us that, beside Chris Hemsworth and Natalie Portman, the upcoming superhero film also stars Christopher Eccleston as Malekith the Accursed! Yep, as you already see, this time we're here to take a much better look at the ruler of the Dark Elves of Svartalfheim, so what the hell are you waiting for? Click continue & check him out!
So, in the sequel to 2011's Thor, directed by Alan Taylor, Malekith seeks to transform the universe, plunging it back into eternal darkness.
And that's exactly why our dear Thor must embark on his most perilous and personal journey yet, one that will reunite him with Jane Foster and force him to sacrifice everything to save us all.
All that (and more) you already had a chance to see in the official trailer, one awesome behind-the-scenes featurette, the very first TV spot and some great images and posters for the whole thing.
However, we will once again remind you that the rest of Thor: The Dark World cast includes Tom Hiddleston, Stellan Skarsgård, Idris Elba, Adewale Akinnuoye-Agbaje, Kat Dennings, Ray Stevenson, Zachary Levi, Tadanobu Asano, Jaimie Alexander, Rene Russo and Anthony Hopkins, and that the movie is set to hit theaters on November 8th, 2013.
As usual – click on these posters to enlarge, let us know what you think & stay tuned for more updates!