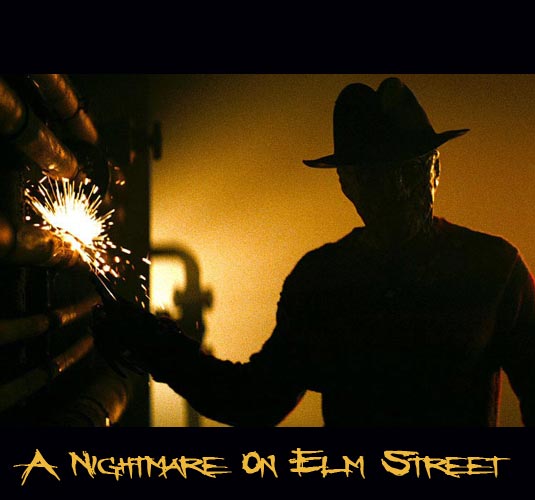 Warner Brothers has released a new photos from the highly anticipated reboot of "A Nightmare on Elm Street."
"A Nightmare on Elm Street" synopsis: Freddy Krueger returns in "A Nightmare on Elm Street," a contemporary re-imagining of the horror classic. A group of suburban teenagers share one common bond: they are all being stalked by Freddy Krueger, a horribly disfigured killer who haunts them in their dreams. As long as they stay awake, they can protect one another…but when they sleep, there is no escape.
Donning Freddy's trademark fedora, red-and-green striped sweater, and four-bladed glove is Academy Award nominee Jackie Earle Haley ("Little Children," "Watchmen"). The film is being directed by award-winning music video and commercial director Samuel Bayer (Nirvana's "Smells Like Teen Spirit," Green Day's "Boulevard of Broken Dreams"), marking his feature film debut.
The teens who are terrorized by Freddy Krueger are played by an ensemble of young actors, including Kyle Gallner ("The Haunting in Connecticut"), Katie Cassidy ("Taken," TV's "Supernatural"), Rooney Mara ("Urban Legend: Bloody Mary"), Thomas Dekker ("Terminator: The Sarah Conner Chronicles"), and Kellan Lutz ("Twilight", "The Twilight Saga: New Moon"). The supporting cast also includes veteran character actor Clancy Brown ("The Shawshank Redemption," "Highlander") and Connie Britton ("Friday Night Lights").
Check out the photos below…
"A Nightmare on Elm Street" hits theaters on April 30, 2010.