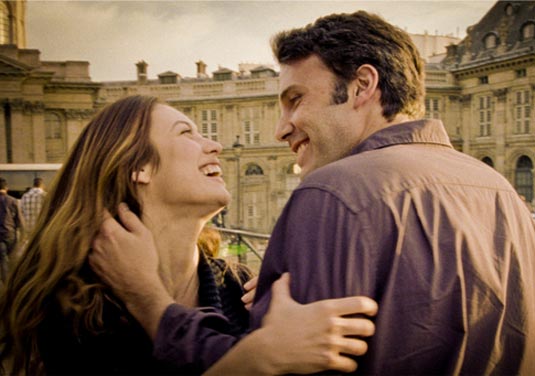 The 2011's The Tree of Life director,
Terrence Malick
, made a follow-up with the romantic drama
To the Wonder
. The poster series contains three new one-sheets for the film's international release on February 22nd, 2013. Take a look!
The film is centered on Neil, a man who is torn between two loves: Marina, the European woman who comes to United States to be with him, and Jane, the old flame he reconnects with from his hometown. Neil's doubts about his life and loves are reflected in the crisis of faith experienced by Father Quintana, who only sees pain and the loss of hope in the world. In To the Wonder, Terrence Malick explores how love and its many phases and seasons, passion, sympathy, obligation, sorrow, indecision, can transform, destroy, and reinvent lives. To the Wonder comes to theaters in limited release on April 12th, 2013 and stars
Ben Affleck
,
Rachel McAdams
,
Javier Bardem
,
Olga Kurylenko
,
Charles Baker
,
Romina Mondello
,
Darryl Cox
,
Cassidee Vandalia
.