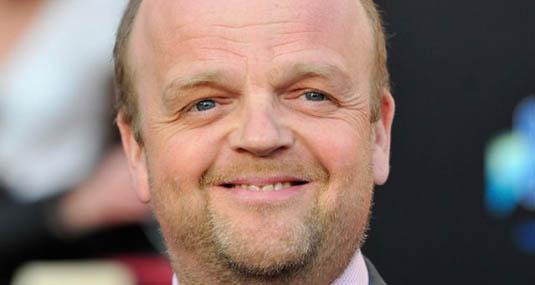 The latest name to join M Night Shyamalan's upcoming event series Wayward Pines is Toby Jones.
Harry Potter star joins previously announced Carla Gugino, Matt Dillon and Melissa Leo, who are already set to lead this co-called mind-bending event thriller in the vein of the classic cult hit Twin Peaks.
As we previously reported, Wayward Pines is based on Blake Crouch's best-selling novel of the same name, which revolves around Dillon's character – a Secret Service agent named Ethan, who arrives in the bucolic town of Wayward Pines, Idaho, on a mission to find two missing federal agents.
But, there's something terrifying about that place, very little in the town is as it seems, and Ethan's investigation only turns up more questions…
Jones comes on board to play a mysterious and charismatic psychiatrist named Dr. Jenkins, who treats Ethan at Wayward Pines Hospital. He is convinced Ethan suffered brain damage in a car crash which is the cause of his paranoia. But, as you already guess – Ethan doesn't trust Jenkins or his diagnosis and believes there's more to Dr. Jenkins than meets the eye.
Fox will bow the 10-episode drama in 2014.