Movie News
Tom Cruise's Les Grossman – Tropic Thunder Spin-Off Has Script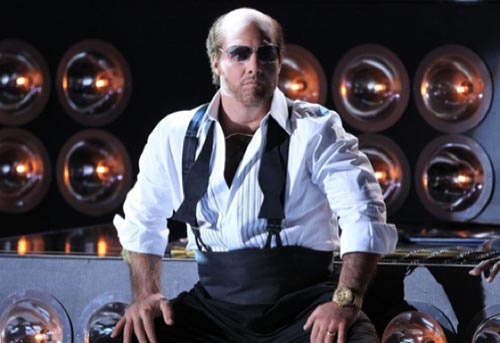 Tom Cruise again. Only, this time, we're not here to chat about Mission Impossible or his upcoming Rock of Ages (enough of that one, please!). We're here to share something well… let's mark that as an interesting update on the Tropic Thunder spinoff that featured Cruise as funny Hollywood super agent Les Grossman.
If you're interested in this project, then I'm sure you're going to love the fact that screenwriter Michael Bacall (Scott Pilgrim Vs. The World) has finished the script to the spin-off.
That's exactly what comedian Bill Hader shared in an interview with MTV:
"I just know the broad strokes. Michael just telling me, 'I just wrote this scene where blah, blah, blah and I'm like, 'Oh, that's funny, man!'… It's gonna be great!"
We have no reason not to trust this guy, after all, he played Grossman's assistant Rob Slolom in the whole thing. So, blah, blah, ok!
Now, the big question is – when will this happen? Let us remind you once again that Cruise is busy guy – Rock Of Ages is coming, not to mention Brad Bird's Mission Impossible: Ghost Protocol and, of course, there are some rumors that he will star in the upcoming Joseph Kosinski sci-fi action movie Horizons.
Anyone interested in Les Grossman? Let us know and stay tuned!