Movie News
Tom Felton to Play Elizabeth Olsen's Spoiled Husband in THERESE RAQUIN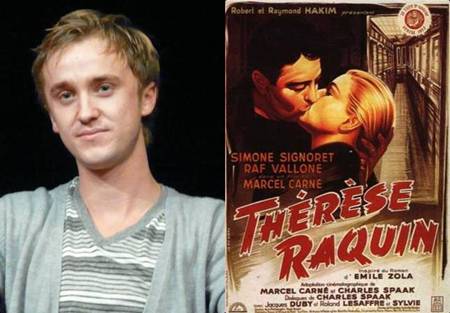 After frightening Daniel Radcliffe for years, during eight Harry Potter movies,
Tom Felton
moved on to frighten the poor apes in Rise of the Planet of the Apes and it seems
Elizabeth Olsen
would be the next target in a big-screen version of
Therese Raquin
.
Current Oscar nominee
Glenn Close
will also star in the upcoming adaptation of the 19th century novel/play by French writer Emile Zola. Olsen will play the role of a young woman who is forced by Close, her aunt, into an arranged marriage with her rich, but spoiled,  Felton, her first cousin. So here's the synopsis for Therese Raquin:
In a dingy apartment on the Passage du Pont-Neuf in Paris, Thérèse Raquin is trapped in a loveless marriage to her sickly cousin, Camille. The numbing tedium of her life is suddenly shattered when she embarks on a turbulent affair with her husband's earthy friend Laurent, but their animal passion for each other soon compels the lovers to commit a crime that will haunt them forever. Thérèse Raquincaused a scandal when it appeared in 1867 and brought its twenty-seven-year-old author a notoriety that followed him throughout his life. Zola's novel is not only an uninhibited portrayal of adultery, madness, and ghostly revenge, but also a devastating exploration of the darkest aspects of human existence.
There's zero chance to make a happy ending at the end of it, but with director Charlie Stratton on board it holds the promise of an interesting thriller. Felton is next set to star in the indie sports drama From the Rough as well as horror thriller The Apparition at Warner Bros.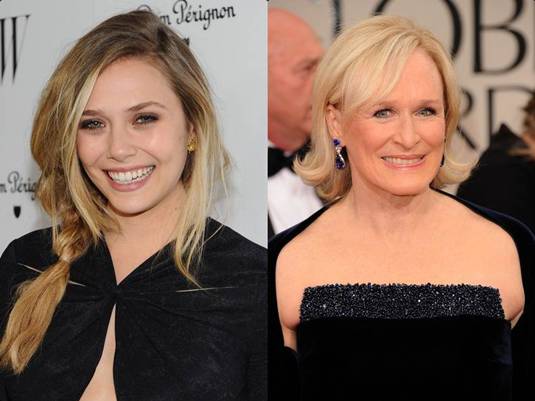 Elizabeth Olsen – Glenn Close