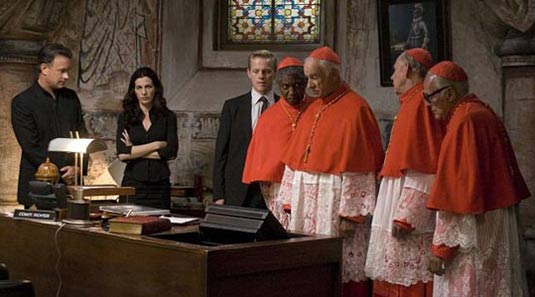 Based on
Dan Brown
's novel "
Angels and Demons
," published in 2000, the upcoming
Ron Howard
's movie follows Harvard symbologist Robert Langdon to analyze a mysterious symbol seared into the chest of a murdered physicist. The same story again – the movie was reported to have angered the Vatican because of its content, and was banned from using certain church properties for filming.
"People will see there's nothing sacrilegious about it at all. Yes, we had a few things go on that are completely fictionalised. But there's no reason to have a big hurly-burly over what is essentially a whodunit. There's no major theological discussion that goes on, other than science versus faith. There's no winner in that argument. I just solve the murder," said Tom Hanks.
Last month, the movie's director Ron Howard was also forced to defend the follow-up to 2006's "
The Da Vinci Code
," describing the movie as an "exciting mystery, set in the awe-inspiring beauty of Rome". Langdon (
Tom Hanks
) tries to solve a murder and unravel a plot by an ancient group, the Illuminati, to blow up the Vatican during a papal conclave. "Angels and Demons" which stars
Tom Hanks, Ayelet Zurer
and
Ewan McGregor
will hit theaters May 15, 2009.