Movie News
Tony Scott Wants Gene Hackman In Potsdamer Platz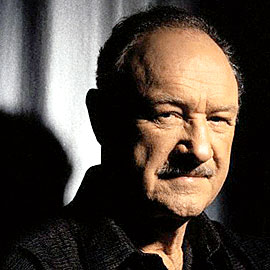 Tony Scott
will be directing movie
Potsdamer Platz
, about two members of a New Jersey crime family who decide to expand their business internationally. We started this report with those words, because it's quite interesting that members we mentioned, could actually be some very well-known names. Check this out:
Mickey Rourke, Javier Bardem
and
Jason Statham
in one movie? Does that sound like a dream team or what? So, let us repeat the basic story once again. The novel tells the tale of a New York Mafia family who start a massive criminal organization in Berlin at a construction site located in Potsdamer Platz, a famos public Square. The funny thing of the whole story is information that the script is getting a massive change of scenery; they claim the setting will move from Europe to Puerto Rico. The screenplay, initially written by
Buddy Giovinazzo
, has been taken on by Sexy Beast scribes
David Scintoand
and
Louis Mellis
. Enough about that! What do you say for the first part of this report? How about all these guys in one place, huh? Jason Statham, Mickey Rourke and Javier Bardem? And, that's not the only thing that we planned to share with you. Supposedly Scott had been trying to get his
Crimson Tide
star,
Gene Hackman
, to take a role in
Potsdamer Platz
as well, but sources say that likely won't happen. Hackman hasn't acted since
Welcome to Mooseport
in 2004 and has been sticking to writing books for the last few years. But at least, there's a little hope, right? Who knows, maybe Scott can convince him to join the team, after all? Anyway, we're hoping that you're satisfied with this Hollywood news, although we must say that we're expecting more info about
Potsdamer Platz
as soon as possible. At the end of this report we could just mention that the word is also circulating the title will likely change before the film begins production, so remember to check our site every day and be the first one to read updates!