Movie Posters
Toy Story 3 Internet Trailer and International Poster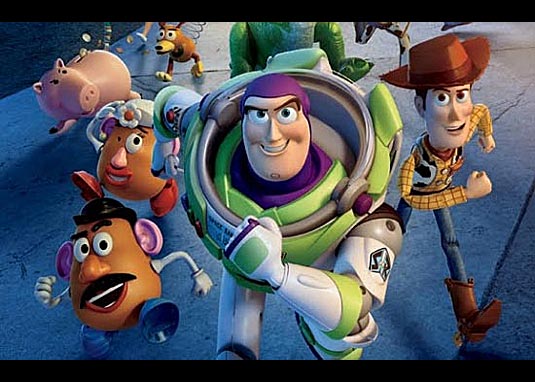 Walt Disney and Pixar have released new Internet trailerand international poster for Toy Story 3, opening in 2D, 3D, and IMAX 3D theaters on June 18, 2010. The trailer

focuses on Buzz, Woody and their dynamic relationship.

The story of the third film, directed by Lee Unkrich, follows all familiar toys as they are donated to a day-care center following Andy's departure for college. Now they will be forced to decide whether they'd like to stay and be a part of a new, bigger family of toys, or whether they'd like to try and make a break for it and return to Andy. The film is voiced by Tom Hanks, Tim Allen, Michael Keaton, Don Rickles, John Ratzenberger, Estelle Harris, John Morris, Laurie Metcalf, R. Lee Ermey, Jodi Benson, Ned Beatty, Timothy Dalton, Jeff Garlin, Bonnie Hunt, Whoopi Goldberg, Kristen Schaal and Blake Clark.
Toy Story 3 Internet Trailer
Toy Story 3 Poster