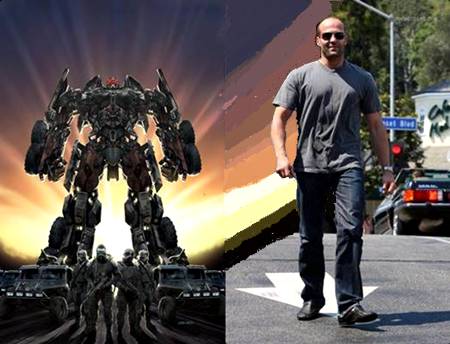 Filming sequels 'back-to-back' (The Matrix, Harry Potter) is common in the science fiction and adventure genres. Since the third installment of Transformers has had enormous financial success (earned $1.1 billion) it's just a right time for Par to greenlight such project, although the studio has never shot sequels in such a way. Paramount licenses Transformers film rights from Hasbro and Hasbro's top man Brian Goldner revealed it Monday speaking on his company's third-quarter earnings conference call.
Furthermore, producer Steven Spielberg and director Michael Bay are currently in 'action discussions' to continue the big screen adventures of the car robots aka robots in disguise (although Bay went on record during the filming of Transformers: Dark of the Moon as saying his involvement with Transformers ended)
Screenwriter Ehren Kruger (Transformers: Revenge of the Fallen and Transformers: Dark of the Moon) reportedly has already had an idea for the next two films. But Shia LaBeouf would exit the franchise. And a name being bounced around for a new face of the franchise is Jason Statham, with no contract offer on the table yet.
Bay is now focusing on his passion project called Pain and Gain, but he could end up making it before the upcoming Transformers films begin the production in late 2012 or early 2013.
Statham, an actor not used to playing second fiddle to the massive visuals is believed to have the capability to bring different image for the robot film franchise.
Let's just wait and see, it's still too early to tell. One thing is sure – Transformers: Dark of the Moon movie is placed in the fourth spot on the all-time box office list.
[youtube]http://www.youtube.com/watch?v=3H8bnKdf654[/youtube]
Transformers: Dark of the Moon – Teaser Trailer