Movie News
Transporter 3 DVD Achieves Explosive Home Entertainment !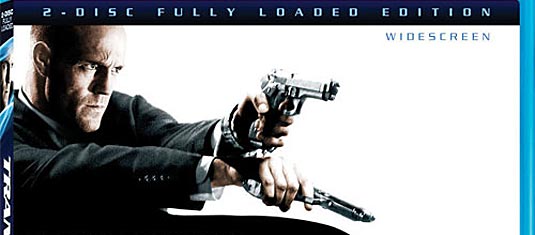 Transporter  3 achieves explosive home entertainment debut, selling almost two million DVD units in the United States and Canada during its first week. Jason Statham is back as The Transporter and remains a potent force in the EuropaCorp produced series as Lionsgate's "Transporter  3" proved dominant across all revenue channels this past week, including DVD, Blu-ray and digital downloads. The non-stop, action-packed thrill ride from Lionsgate, a leading next generation studio, debuted with nearly two million DVD units sold in its first week and also marked Lionsgate's top Blu-ray debut to date. Packaged media was not the only place where The Transporter packed a punch as the film, which earned $32 million in North America during its theatrical run, came out of its first week as the number two movie download on both iTunes and Amazon Video On Demand. "Transporter  3"  achieved the highest box office-to-DVD conversion rate for all major DVD releases this week, and Lionsgate continues to maintain the highest conversion rate of any studio–approximately 20% higher than the studio average. "Transporter  3" and "Bangkok Dangerous", another Lionsgate action film starring Nicolas Cage that was released on DVD in January, are two of the highest converting DVD titles to date in 2009. "Transporter  3" is likely to reach nearly $60 million in total home entertainment consumer spending or nearly 200% of its box office. Lionsgate's current home entertainment year to date market share is 8%, according to Nielsen/Rentrak.
"Jason Statham is one of the most scintillating action stars in Hollywood. His movies reach a core demo that we know will result in success on all home entertainment formats," said Ron Schwartz, Lionsgate General Manager and Executive Vice President. "We look at movies and franchises that have the potential to perform in all iterations and our success in being the industry leader in box-office-to-DVD conversion rate comes from our pattern of releasing top action movies like Transporter  3."
Lionsgate's successful relationship with Statham will continue with the release of Crank: High Voltage, in theaters on April 17th. Statham has starred as leading man in several of Lionsgate's high octane action films–including War and Crank. Lionsgate also announced this week their third collaboration with EuropaCorp as they have acquired North American distribution rights to the EuropaCorp-produced action/thriller From Paris With Love, starring John Travolta and Jonathan Rhys Meyers.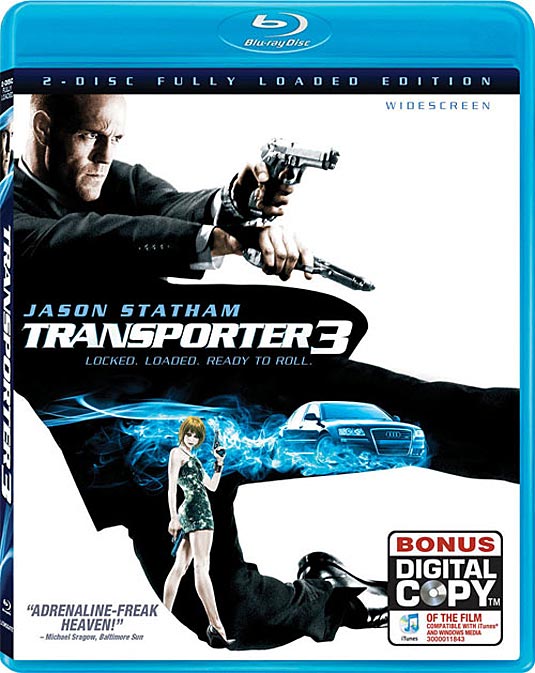 Jason Statham is back as Frank Martin, the Transporter, in this explosive third installment of the action-adventure series. This time, Frank is presented an offer he can't refuse and ends up with a mysterious passenger and a dangerous destination — calling for a new machine and new rules. The stakes are bigger, the enemy is deadlier, and the action has never been hotter.

The 2-Disc Special Edition DVD and Blu-ray contain a standard definition digital copy of the film as well as thrilling bonus features including multiple in-depth featurettes examining many elements involved in the making of the film, a featurette focusing on real-life transporters, and audio commentary with the director. The Blu-ray Disc also features MOLOG(TM), the first BD Live application that allows users to insert and animate shapes, text, audio and other graphics right into the film as well as post "blogs" about the film to share with other registered MOLOG(TM) users. The standard one-disc DVD of "Transporter  3" will include a Widescreen and Full Screen version of the film along with the theatrical trailer.