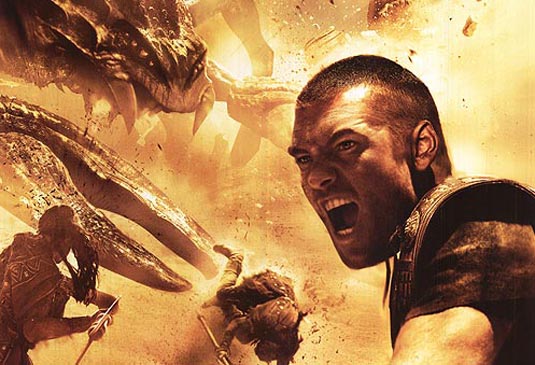 Do you like movies that catapult you into mythology? If you're fan of dangerous and neverending struggle for power that can lead to world destruction, we have just about right title for you – Clash of the Titans.
Born of a God but raised as a man, Perseus (Sam Worthington) is helpless to save his family from Hades, vengeful god of the underworld. With nothing left to lose, Perseus volunteers to lead a dangerous mission to defeat Hades before he can seize power from Zeus and unleash hell on earth.
Two new TV Spots for a modern version of the 1981 Greek mythology film are online. Check them out below.
The remake directed by Louis Letettier from a screenplay by Lawrence Kasdan stars Worthington as Perseus, Gemma Arterton as Perseus' love interest Io, Ralph Fiennes as Hades, Liam Neeson as  Zeus – Hades' brother and father of Perseus, Danny Huston as Poseidon, Mads Mikkelsen as Draco, Alexa Davalos as Andromeda, Jason Flemyng, Izabella Miko, Nicholas Hoult and Pete Postlethwaite.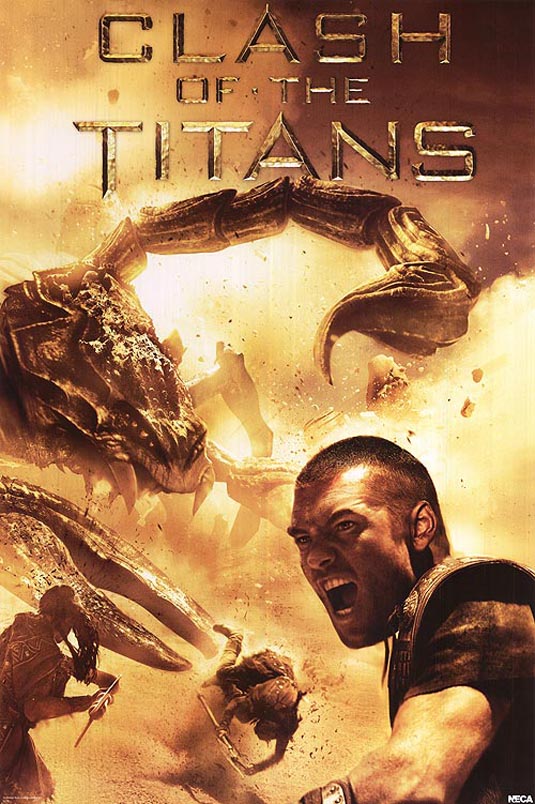 Clash of the Titans opening in 3D and 2D theaters on April 2nd, 2010.