Movie News
Viggo Mortensen in Talks for Snow White and the Huntsman, Kristen Stewart and Emily Browning Possible Choices for Snow White Role
This is going to be a long report, so pay good attention!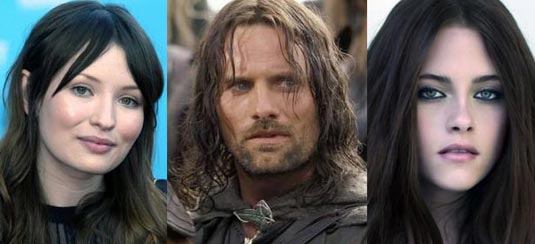 You already saw the title, so you know it's about the upcoming Universal's re-imagining of the fairy tale classic
Snow White and the Huntsman
. For the role of the Huntsman Universal had been looking at
Tom Hardy
and
Johnny Depp
as well as
Michael Fassbender
. So, let's start with the latest casting updates –
Viggo Mortensen
is currently in talks to star in the whole thing as Huntsman, while the latest actresses attached to the project are
Kristen Stewart
and
Emily Browning
for the pivotal role – Snow White. [UPDATE: Viggo Mortensen has dropped out of the project, after negotiating with Universal over the past few months.] So, we all know how the classic goes – Evil Queen Ravenna (
Charlize Theron
in talks for that one after
Angelina Jolie
turned it down) hires a huntsman to kill Snow White in order to secure her own place as "the fairest of them all." In this new version, the huntsman (who was originally supposed to kill Snow White but ends up letting her go) becomes her protector and mentor as they try to escape from the evil queen who ordered her death. We guess that Mortensen is best choice at the moment and if Stewart signs on for the role (which, according to the latest reports, is the major contender for the role) it will be one of her first roles after the end of the
Twilight
series, so that could be interesting too. As we mentioned above,
Emily Browning
, best known from
Zack Synder
's
Sucker Punch
also tested for the part last week. Snow White and the Huntsman is being directed by
Rupert Sanders
from a script by
Evan Daugherty
. The cast is coming together, so we definitely expect more updates on this one as soon as possible. Make sure you stay tuned!