Movie News
WATCH: Channing Tatum In New G. I. JOE: RETALIATION Featurette!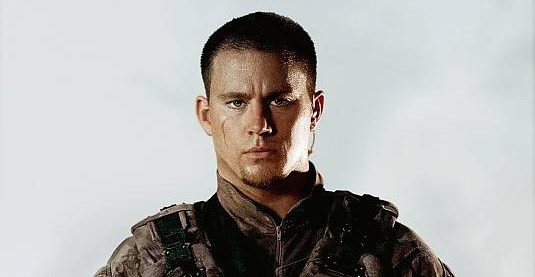 Hey guys, it's time for a little G.I. Joe 2: Retaliation update! As you already see, today we have a brand new featurette which focuses on Channing Tatum's character Duke, the leader of the Joes, so make sure you check him out in the rest of this report. And, don't forget – Jon M. Chu's sequel to 2009's G.I. Joe: The Rise of Cobra is set to open next week! Jon M. Chu directed the movie from a script written by Rhett Reese and Paul Wernick, and as you already know, the whole thing is based on Hasbro's G.I. Joe characters. The movie revolves around the G.I. Joes who are this time:
…not only fighting their mortal enemy Cobra; they are forced to contend with threats from within the government that jeopardize their very existence.
Beside Channing Tatum, the film also stars D.J. Cotrona, Byung-hun Lee, Adrianne Palicki, Ray Park, Jonathan Pryce, Ray Stevenson, Bruce Willis and Dwayne Johnson. G. I. Joe: Retaliation opens on March 28th, 2013.