Movie News
WGA Awards 2013: ARGO And ZERO DARK THIRTY Among Winners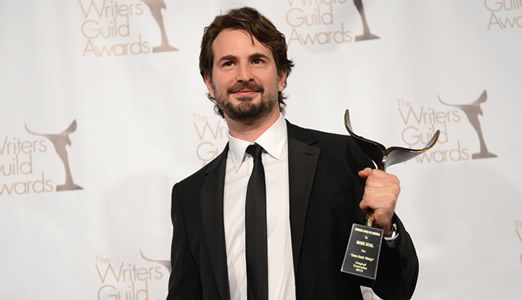 Last night was the
Writers Guild Awards
(
WGA
), the last major guild award before the Oscars.
Zero Dark Thirty
and
Argo
took home the original and adapted screenplay awards, while over on the TV side, AMC's '
Breaking Bad
' and FX's '
Louie
' took home awards for best drama and comedy series.
Mark Boal
's screenplay for Zero Dark Thirty won best original category over Flight, Looper, The Master and Moonrise Kingdom.
Chris Terrio
's adaptation of Argo took adapted screenplay over Perks of Being a Wallflower, Life of Pi, Lincoln and Silver Linings Playbook. Boal said in his acceptance:
It's a unique thing to be honored by your peers. Kathryn (Bigelow), you took this script and made it live, breathe and fly.
A visibly nervous Terrio said in his acceptance that when he began work on Argo five years ago, he had deflated on his student loan:
I had my specs and Writers Guild card; I can't tell you how that propped me up.
Results based on voting by the 12,000
WGA
members were announced first in New York ceremonies at BB Kings, an hour before they were announced at the Los Angeles ceremonies at LA Live.
Amour
,
Beasts of the Southern Wild
and
Django Unchained
were not nominated here since they were not written under jurisdiction of the WGA or another writers guild. A complete list of winners follows:
MOTION PICTURES
ORIGINAL SCREENPLAY
Zero Dark Thirty
(Sony/Columbia Pictures), Written by
Mark Boal
ADAPTED SCREENPLAY
Argo
(Warner Bros Pictures) – Screenplay by
Chris Terrio
; Based on a selection from The Master of Disguise by Antonio J. Mendez and the Wired Magazine article 'The Great Escape' by Joshuah Bearman
DOCUMENTARY SCREENPLAY
Searching for Sugar Man
, Written by
Malik Bendjelloul
; Sony Pictures Classics
TELEVISION
DRAMA SERIES
Breaking Bad
(AMC), Written by
Sam Catlin, Vince Gilligan, Peter Gould, Gennifer Hutchison, George Mastras, Thomas Schnauz, Moira Walley-Beckett
COMEDY SERIES
Louie
(FX), Written by
Pamela Adlon, Vernon Chatman, Louis C.K.
NEW SERIES
Girls
(HBO), Written by
Judd Apatow, Lesley Arfin, Lena Dunham, Sarah Heyward, Bruce Eric Kaplan, Jenni Konner, Deborah Schoeneman, Dan Sterling
EPISODIC DRAMA
Mad Men
(AMC), Written by
Semi Chellas
and
Matthew Weiner
– 'The Other Woman'
LONG FORM – ORIGINAL
Hatfields & McCoys
(History Channel), Teleplay by
Ted Mann
and
Ronald Parker
, Story by
Bill Kerby
and
Ted Mann
, Nights Two and Three
LONG FORM – ADAPTED
Game Change
(HBO), Written by
Danny Strong
, Based on the book by Mark Halperin and John Heilemann
EPISODIC COMEDY
Modern Family
(ABC) – 'Virgin Territory' – Written by
Elaine Ko
COMEDY / VARIETY (INCLUDING TALK) – SERIES
Portlandia
(IFC), Writers:
Fred Armisen, Carrie Brownstein, Karey Dornetto, Jonathan Krisel, Bill Oakley
CHILDREN'S – EPISODIC & SPECIALS
Sesame Street
(PBS) – 'The Good Sport' – Written by
Christine Ferraro
CHILDREN'S – LONG FORM OR SPECIAL
Girl vs. Monster
, Teleplay by
Annie DeYoung
and
Ron McGee
, Story by
Annie DeYoung
(Disney Channel)
DOCUMENTARY – CURRENT EVENTS
'
Money, Power and Wall Street: Episode One
' (Frontline), Written by
Martin Smithand Marcela Gaviria
(PBS)
DOCUMENTARY – OTHER THAN CURRENT EVENTS
'
The Fabric of the Cosmos: The Illusion of Time
' (Nova), Telescript by
Randall MacLowry
, Story by
Joseph McMasterand Randall MacLowry
; PBS
NEWS – REGULARLY SCHEDULED, BULLETIN, OR BREAKING REPORT
'
Tragedy In Colorado: The Movie Theatre Massacre
,' Written by
Lisa Ferri, Joel Siegel
(ABC News)
NEWS – ANALYSIS, FEATURE, OR COMMENTARY
'
The Ghost of Joe McCarthy
' (Moyers & Company), Written by
Bill Moyers, Michael Winship
(Thirteen/WNET)