Movie Photos
WHERE THE WILD THINGS ARE Teaser Trailer And Photos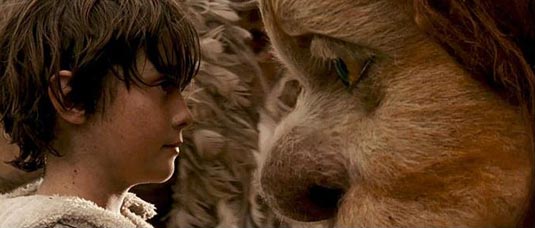 The first teaser trailer for Spike Jonze's "Where the Wild Things Are" finally is online. There isn't much dialogue but it still looks great.
You can also check out the latest photos from for this adventure film which is an adaptation of Maurice Sendak's classic children's story where Max, a little boy creates his own world, a forest inhabited by ferocious wild creatures that crown Max as their ruler.
"Where the Wild Things Are" voiced by Forest Whitaker, Paul Dano, Max Records, Catherine Keener, James Gandolfini, Mark Ruffalo, Catherine O'Hara and Lauren Ambrose is set to hit theaters on October 16th, 2009.