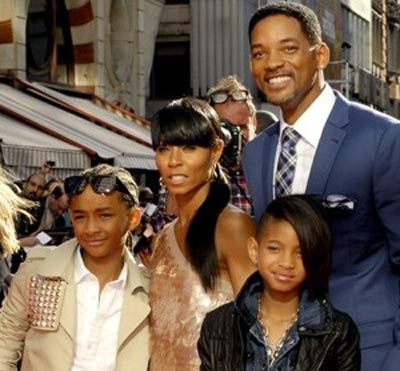 Few days ago we reported that Will Smith and Jay-Z are planning to do that Annie remake, and that Smith's daughter Willow will (obviously) star in it.
Today, we have the same news, only with official details that Jay-Z will team-up with Will and Jada Pinkett Smith's Overbrook Entertainment as a co-producer on the project.
Sony Pictures Entertainment will help develop the remake.
Just in case you have no idea why the whole thing is being revamped, check out what the rest of this report.
"The time is right to bring back Annie to the big screen. Of course, we're true believers in Willow's talent and believe she will be perfect in this role," said Columbia Pictures President Doug Belgrad.
"Combining Willow with the Overbrook team that reimagined Karate Kid and the spectacular JAY-Z makes this a dream project. A decade ago, JAY-Z proved that the power of the underlying Broadway property remains, by showing how these songs could be reinterpreted for a new generation with Hard-Knock Life.
We couldn't be more thrilled to be working with our friends at Overbrook as they launch this new venture."
Jay-Z also said:
"The Overbrook Entertainment family and I have a unified vision. We've already produced a Tony Award winning play and we're developing a true superstar in Willow."
Let us remind you that Willow made her acting debut in I Am Legend alongside her father and she also starred in Kit Kittredge: An American Girl in 2008.
Anyone interested in this remake?