Movie News
Will Smith Wants To Team Up With Tom Cruise In Future Movie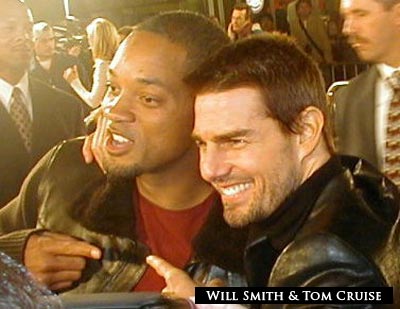 Will Smith is planning to make a film with Tom Cruise. The "Hancock" actor revealed he has been trying to find a suitable project for them to star in, but has so far been unsuccessful. Will said:
"Me and Tom have to work together. I think that would just be genius. We have been pitching some ideas back and forth and trying to find a movie that will be big enough for both of us."
The actor " who is close friends with the "Top Gun" actor and his wife Katie Holmes " also said Tom is a "warm-hearted" person. Will has also expressed an interest in teaming up with "There Will Be Blood" actor Daniel Day Lewis. He added:
"He is a beast. I want to work with people who are going to force me to bring my game up."
'Hancock', also starring Charlize Theron and Jason Bateman, sees Will's alcoholic superhero character employ a PR expert to improve his image.