Movie News
Win A Chance To Be In "The Twilight Saga New Moon"!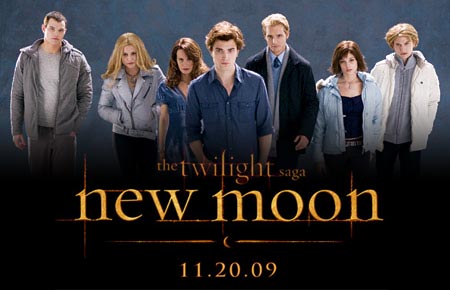 Have you always wanted to be in a "
Twilight
" movie? Would you love to stand next to
Robert Pattinson, Kristen Stewart, Taylor Lautner
or
Ashley Greene
? Well, now's your chance!
Summit Entertainment
has officially opened a contest this week where you can win a walk-on role in "
The Twilight Saga's New Moon
". All you need to do to enter is submit a one-minute video of yourself. Explain why you deserve to be in "
New Moon
" and you could win a part in one of the most anticipated sequels of 2009. You'll win a trip to the set of "The Twilight Saga's New Moon" and a chance to appear in the film. You must be at least 14 and a resident of the U.S. or Canada. Go here to read all the rules. You can enter the contest at
TwilightTheMovie.com
. Good Luck to everyone!